Create the ultimate tropical oasis in your own backyard.
You won't need to book a flight to feel like you're on holiday with our pavilion-style Bali Hut fixed gazebo.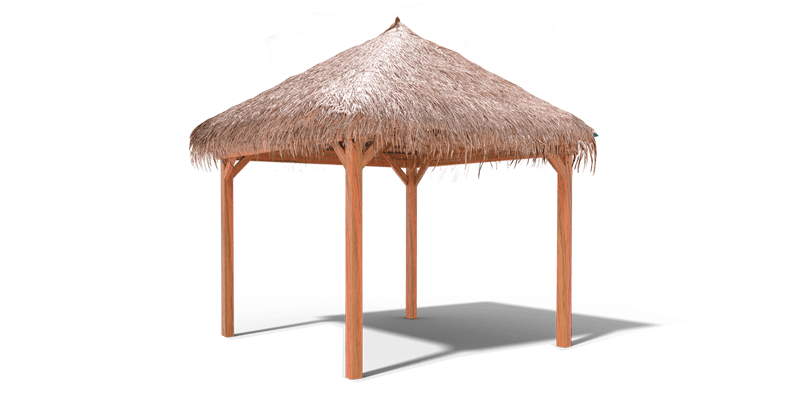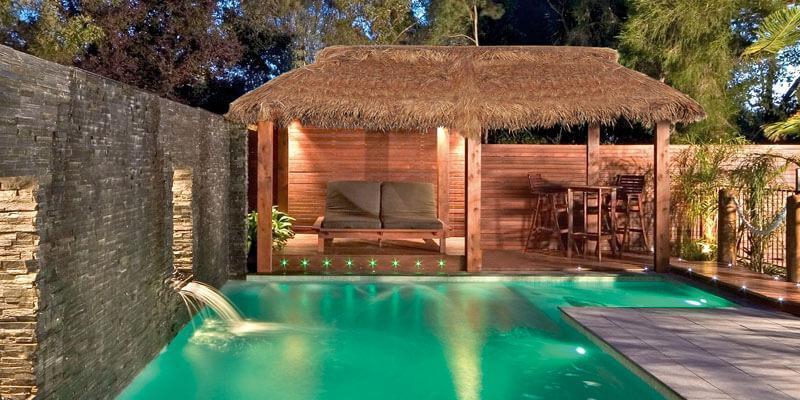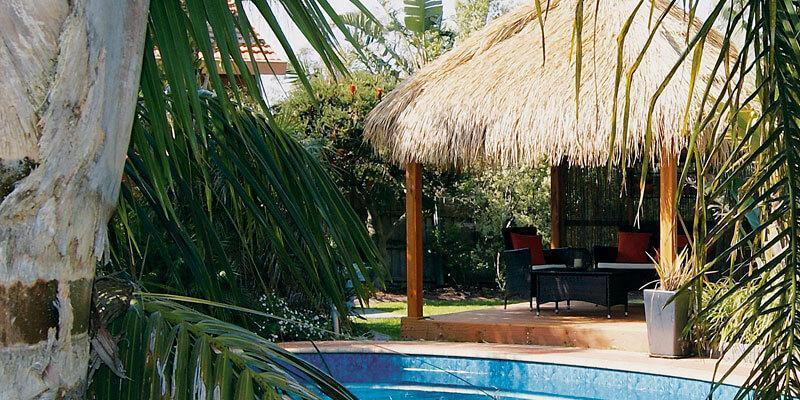 Description
Gazebo Features
Add Ons
Installation / DIY
Videos
Description
Refresh and revive with family, friends and colleagues in your very own private retreat. Our Bali Hut delivers the perfect stylish protection from the elements all year round.
The Outdoorable Bali Hut transforms your backyard into a tropical paradise worthy of any luxury holiday destination. Imagine sipping on a cocktail (or two) in your tranquil DIY gazebo or lazing a weekend afternoon away with a good book while the rest of the world goes about its busy-ness.
It doesn't have to be a dream! With cypress gold posts and a quality grade authentic Alang Alang grass thatched roof, our Bali Hut delivers a sunshade retreat with a difference.
Give your garden that traditional tropical look and feel more comfortable whatever the forecast – the Bali Hut's 30o pitched thatching insulates you by around 10oC, so you feel cooler in summer and warmer in winter.
The Bali Hut is all Australian made and fully engineered, so getting council approval is a breeze. We sell directly from our Melbourne warehouse with a 12-month manufacturer's warranty and 7-year structural warranty for your added peace of mind.
Personalise your Bali Hut to suit your garden style, and it will lift your outdoor entertaining space for years to come.
Gazebo Features
Outdoorable Bali Hut range of features:
 Height 2.4mt
 Cypress Gold Posts
 Quality Grade Alang Alang Thatching
 Pre-stained with anti-fungal treatment
 Fully engineered
 12 Months' Manufacturer's Warranty
 Easy Self-Assembly or Installation (VIC only)
Add Ons
Complete your oasis with these optional extras:
Red Cedar Plantation Shutters. Create a private oasis just for you or throw open the louvre-style shutters to enjoy the view. With clip lock ¼, ½, ¾ and full enclosure options, you can screen eyesores, create more privacy or open your pavilion to the world – it's totally up to you.
Decking. Complete your outdoor entertaining space with one of our beautiful Outdoorable decks which can be created to fit any space.  We work with a range of timbers to ensure your new deck perfectly matches your home.
Installation / DIY
You can choose to DIY your gazebo with easy to follow, detailed instructions (we ship our timber gazebo kits Australia-wide) with everything provided.
Not handy with a drill? No worries! If you're in Victoria, you can ask our professional team to install your gazebo for you onto a deck, concrete slab or directly into the ground. We'll even come and inspect your site (VIC only) to make sure your outdoor gazebo is ideally situated.
Choose our Bali Hut gazebo to create the perfect outdoor entertaining area today.
Videos