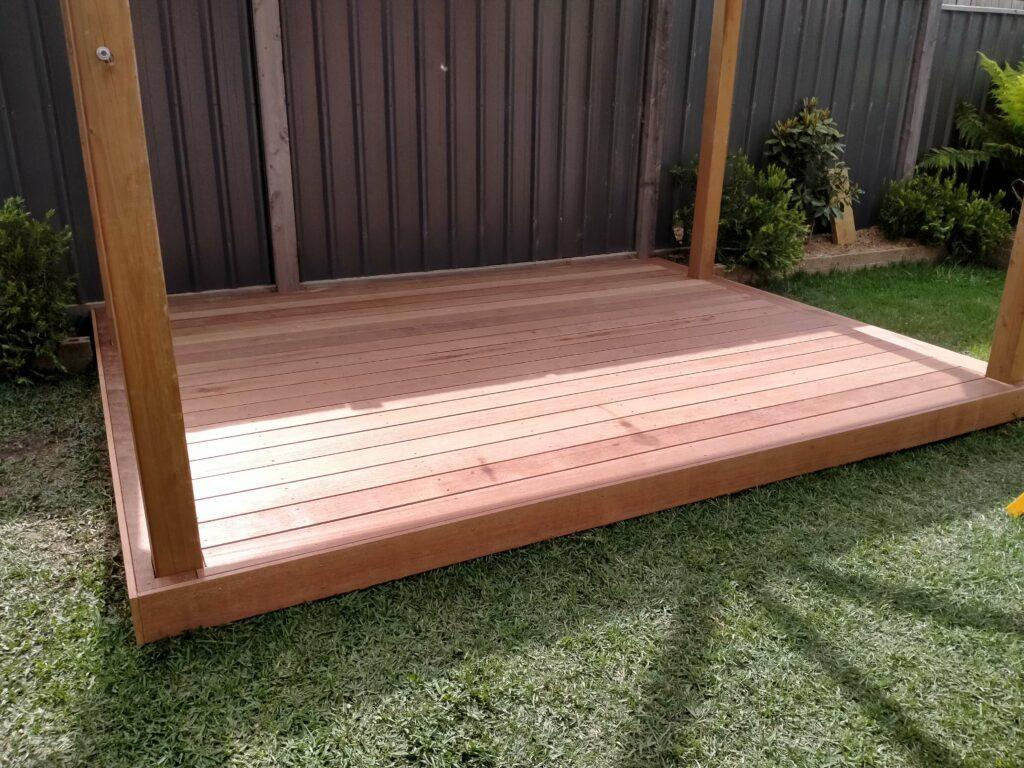 Create the outdoor entertaining space that you've always dreamed of!
No matter the shape or size, our skilled team can custom design a decking space, perfect for you and your home.
Manufactured from premium Merbau and strong, durable hardware, we create decks which last.
Merbau is an extremely durable, naturally insect resistant hardwood. Perfect for use Australia wide as it's capable of withstanding even our harshest of weather conditions. Further protected with Outdoorable's anti-fungal, high-performance stain, which also makes cleaning a breeze and brings out rich colours in the wood.