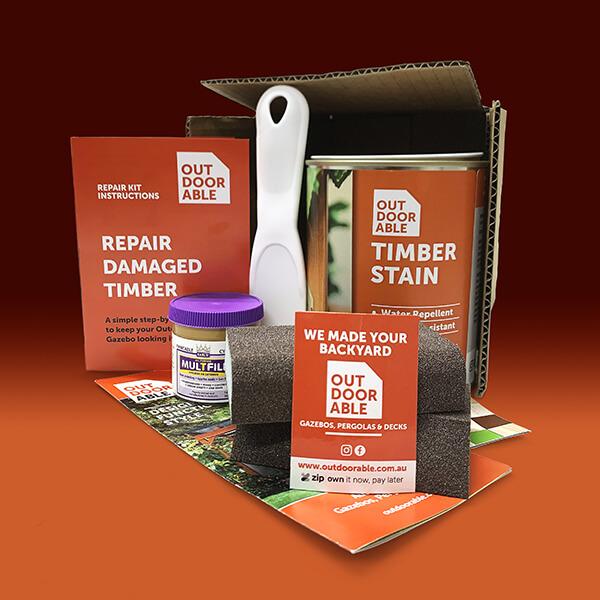 Available in a range of different sizes, whether you're after a little touch up or a full re-stain, we've got you covered!
With easy-to-follow instructions, the Outdoorable stain pack comes with everything you need, including the same high-quality stain used in our warehouse and spot fill putty for minor damages.
We recommend re-staining your gazebo every 2-3 years, more frequently if exposed to extreme sun or extended damp conditions. Re-staining is the perfect time to check for, and repair, minor damages to the timber.